"Trust,Forgive FFK since he has apologized" – Sheu Sani Begs On Fani-Kayode's Behalf
3 min read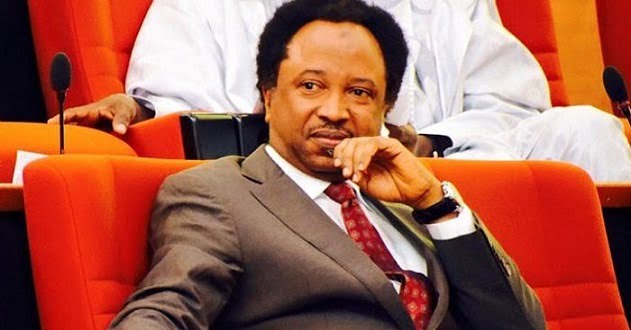 Even when he has tendered his unreserved apology, Femi Fani Kayode's political friends and associates are still saying one or two things in favour and against him for his outburst.
One of them Senator Shehu Sani has called on the Nigerian Union of Journalists to forgive a former Nigerian Minister of Aviation, Femi Fani-Kayode over his outburst on "Who is bankrolling you" question thrown at him by a Nigerian journalist.
It was reported that Sani who represented Kaduna Central in the Senate from 2015 to 2019, made the call on Saturday on the micro-blogging site, Twitter, in reaction to the apology tendered by Fani-0Kayode over the incidence.
This online news platform recalls Fani-Kayode had angrily described a Daily Trust journalist, Eyo Charles as very stupid in a viral video after the man asked him a question during a press conference about who was financing his tour of the South-South states.
The former Minister and a chieftain of the opposition Peoples Democratic Party (PDP), who felt insulted by the question and angrily talked back at the journalist, describing him among other things as a stupid person who asked a stupid question.
"I could see from your face before you got here, how stupid you are. Don't ever talk to me like that. Who do you think you're talking to. Bankroll who? You think I am one of those ones you… from who, when, how? You have a small mind, a very small mind," he had said.
The incident attracted a lot of reactions and backlash for the former Minister, with Nigerians demanding an apology from him after the episode but Fani-Kayode, however, insisted that he won't apologize to the reporter.
Surprisingly, Fani-Kayode bowed to pressure later as he retracted his statement and apologized to the journalist after the public backlash, including the boycott of his activities in Akwa Ibom by Nigeria Union of Journalists (NUJ), the Akwa Ibom chapter.
Speaking at a press conference at government house, Uyo, capital of Akwa Ibom, on Friday, the former minister said he is deeply sorry for his action, noting that though the question was mischievous, he should have been smarter in his response as a leader.
"I'm deeply sorry for the manner I reacted to the said reporter. I was too hard on him. The question was mischievous, but I fell for it," he said.
"I should have been smarter than that. I am using this opportunity to reach out to him, and I hope he will be kind enough to forgive me. I disappointed myself, my family and friends, my colleagues and even my bosses, those who hold me in high esteem."
While apologizing to all who felt disappointed by his action, Fani-Kayode promised such an incident will never happen again.
"I have regrets, it was not my finest day. No leader or public figure should ever react like that. I disappointed myself. I deeply regret it and I believe it will never happen again."
A day after his apology, Sani has taken to the micro-blogging site, Twitter to beg the NUJ and Daily Trust to forgive Fani-Kayode since the former Aviation minister has resigned.
The former Senator tweeted: "Dear NUJ and Daily Trust, Forgive FFK since he has apologized. Thank you."
Dear NUJ and Daily Trust,Forgive FFK since he has apologized.
Thank you.

— Senator Shehu Sani (@ShehuSani) August 29, 2020
ni